Guide to shopping Vegan Cosmetics
Taken from Professional Beauty
CDBeauty is an industry leader in professional vegan/cruelty-free makeup for spa and medspa.
Your ultimate guide to vegan beauty
Vegan beauty is trending, with more people than ever searching for options that are free from animal byproducts. Amanda Pauley explores the vegan boom and how you can attract this conscious client into your salon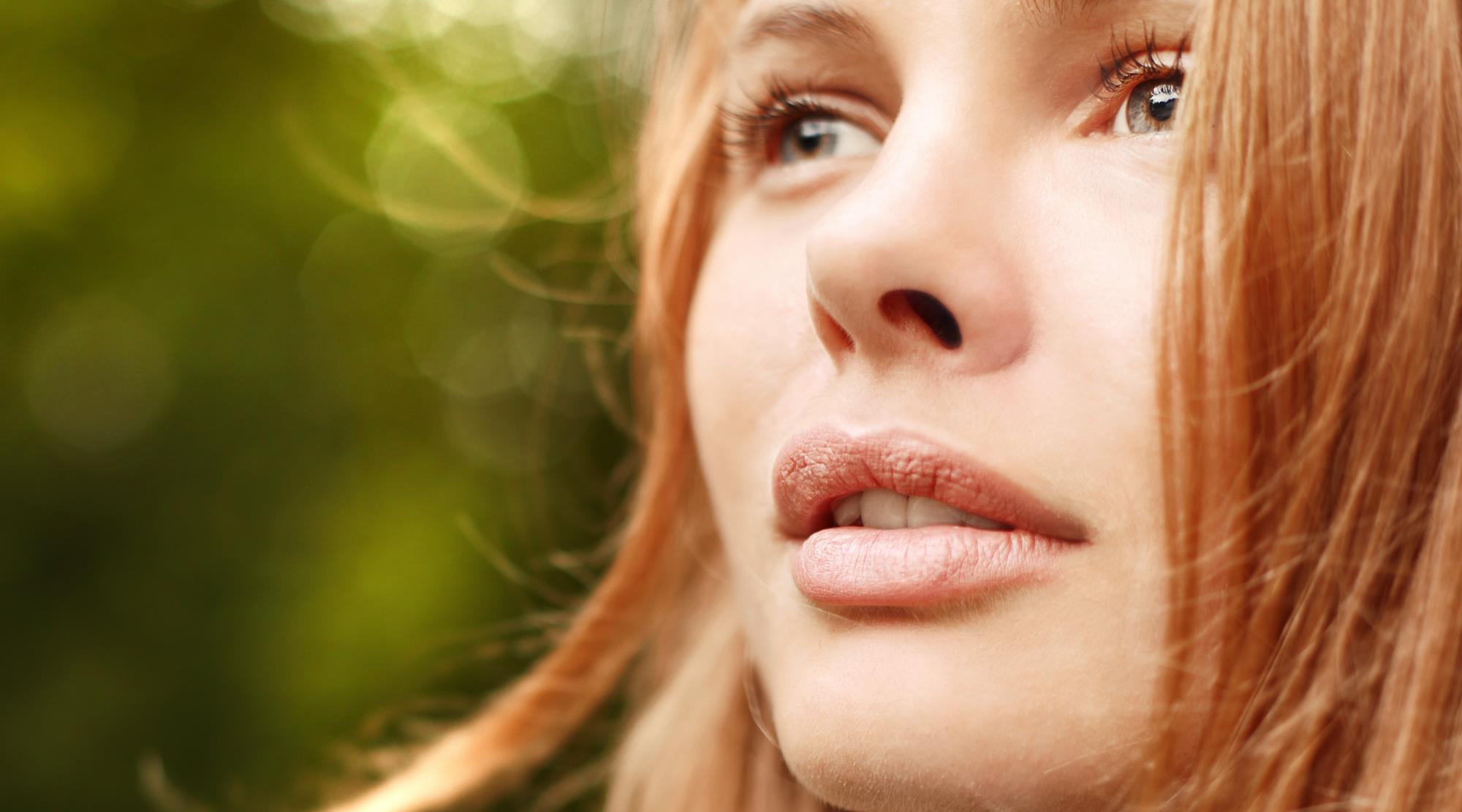 If you're a newbie to vegan skincare, you won't be for long. Veganism is now a powerful movement. If you're not trying to be vegan then someone you know probably is, and is encouraging others to do so; that's how big it has become.
Educational charity The Vegan Society reported that there were 542,000 vegans in Great Britain in 2017, a more than threefold increase in the last decade, and a whopping 52,000 Brits signed up to Veganuary in January 2018 – more than ever before. We're a nation that's becoming vegan-obsessed.
Naturally, the beauty industry is following suit and offering vegan options, too. In the past, it's been a bit of a stumbling block for vegan-conscious salon owners to find good-quality "vegan beauty" products, with some stating they were "barely catered for", but that's no longer the case.
Industry analyst Mintel reported that of all beauty and personal care products launched in the UK in 2017, the number that featured a vegan claim rose to 11.8% – a pretty hefty increase from 5.4% in 2013.
"As more people embrace vegan diets and clean eating, we're seeing them question the products they put on their skin and hair, giving rise to the vegan beauty trend," says Roshida Khanom, associate director of beauty and personal care at Mintel.
Plus, consumers are hunting these products down. Cosmetics retailer Superdrug said its vegan beauty sales increased by 20% in 2017, across both make-up and skincare; and research by online marketplace OnBuy.com found that 64% of fragrance customers are now looking for vegan perfumes.
Plus, with beauty giants such as L'Oréal investing in the trend – launching 100% plant-based hair dye brand Botenea – and the UK's first vegan trade show VegfestUK returning for a second year, even more weight is being added to the movement.
As a result, the pro brands are putting a much greater focus on meeting this growing demand by giving their vegan and crueltyfree ranges some serious bite. Best of all, you don't have to subscribe to the diet to give the trend a try, you just need to understand what it means and why it could be an important avenue for your salon to consider
What is vegan beauty?
Sometimes it's hard to know what's what when it comes to clean, conscious beauty, but the main terms to be aware of are vegan, cruelty-free and free-from. "People often confuse vegan and cruelty-free, which isn't surprising," says Dominika Piasecka, media and PR officer for The Vegan Society.
"A vegan beauty product is one that does not contain animal ingredients and has not been tested on animals. The term 'cruelty-free' only refers to animal testing. A vegan product by definition is cruelty-free but a cruelty-free item isn't necessarily vegan – it may not have been tested on animals but could, ironically, contain animal ingredients."
And what about new kid on the block "free-from" or "clean" beauty, which has newfound popularity. These products have no known toxins in their formulas, with transparency in their labelling – meaning that every ingredient, including the components of the fragrance, are listed and not linked to any harmful health effects.
"They are paraben-, mineral oil-, SLS-sulphate- and glycol-free," says Caroline Biggs, founder of natural skincare brand Infinatura. "Consumers and salon owners want to use products with fewer chemicals in and are becoming much savvier in their purchasing decisions." These products may be free from certain chemicals, but you'll still need to research whether they are cruelty-free or vegan.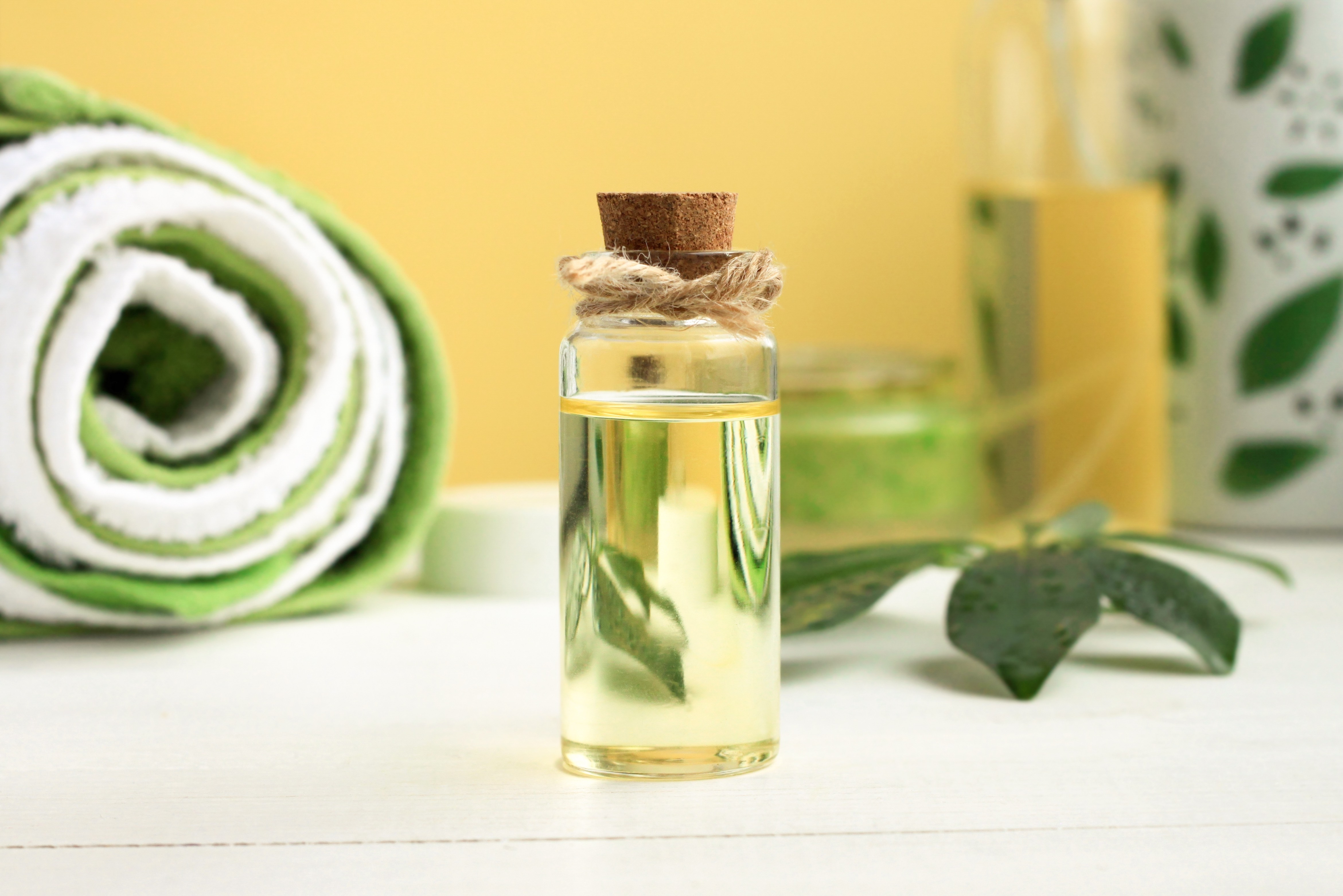 What ingredients do I look for?
A lot of brands now carry the Vegan Trademark (The Vegan Society's symbol that guarantees the product complies with its requirements), which makes finding vegan beauty easier, but if a product doesn't carry it, it can be a minefield for salon owners to determine whether it is vegan.
Animal rights organisation PETA has published an informative list of animalderived ingredients on its website, but its director Elisa Allen states that the big ones to look out for are "cows' milk, lanolin (from the oil glands of sheep), honey, beeswax, royal jelly and carmine (red pigment from crushed insects)."
However, many animalderived ingredients can slip under the radar because they've been listed ambiguously on the label. Piasecka explains: "Glycerin and xanthan gum can be derived from plant or animal sources, while cetyl alcohol is often added to products people use on their face but it's just a fancy name for sperm whale oil. Fish scales, named guanine, [can also be used] to make lipsticks and other make-up sparkly."
Both PETA and The Vegan Society warn that some companies may use Latin names for their ingredients to hide them. For example, beeswax could be disguised as cera alba or E901. "Carmine is most commonly used in red make-up products and is manufactured using insects such as cochineals, but it can be disguised on packs under names such as crimson lake, carmine lake, natural red 4, C.I. 75470 or E120," adds Piasecka.
When it comes to working out which brands are cruelty-free, PETA's Beauty Without Bunnies online database is a great place to search companies' ethical credentials. Products approved by the organisation will have the PETA bunny logo, giving you reassurance that they were produced without testing on animals.
Abbie James, who owns The Boutik salon in Plymouth and offers vegan-friendly and cruelty-free beauty products and treatments, suggests contacting companies for further information to give you extra peace of mind.
"When I decided to focus on vegan beauty three years ago, I emailed brands asking for more information, and what they sent me was really useful. Dermalogica, for example, sent a list of all their products and the ingredients in each, explaining what they were and whether the product was fine for vegans or just cruelty-free."
Why invest in it?
Being able to cater to all is important and making sure that your offering is vegan and cruelty-free could drive new revenue into your business, as some salons are already finding. Gemma Hodge, owner of independent beauty therapy room Philocalist, within Reilly Denholm hair salon in Leigh, Lancashire, says business is booming thanks to her kind beauty approach, with 50% of her clients asking for vegan and cruelty-free products.
"Veganism and cruelty-free is big. Even my clients that aren't vegan or vegetarian are trying meat-free Mondays because they're becoming more conscious of what they eat, and now what they put on their skin," says Hodge. "I mainly used social media to advertise my services, adding the relevant hashtags #crueltyfree, #veganfriendly and #noanimaltesting, and word got out fast because it makes me different from others in the area."
James had a similar experience, finding that once you gain favour in this community, you soon become its go-to place. "A couple of years ago, a few of my friends went vegan and that's when I started to consider vegan beauty. There's a big vegan community in Plymouth and I've tapped into it – promoting my services in the local vegan shop with flyers and posting on the local vegan community pages on Facebook to get us extra exposure," she says.
"Now, 50% of my client base is vegan and they come to me because I use vegan beauty products. However, I no longer call my business a vegan or cruelty-free beauty salon, I only state that we use these products. Before, people were coming in expecting everything down to the furniture to be vegan, and every member of staff, which is impossible."
Make-up artist and therapist Amber Champion, who works in the Hemel Hempstead area, says tapping into the trend helped her launch a successful business. "I've had a lot of people email me to say they are really pleased that I'm using ethical beauty products. It's helped drum up a solid client base," says Champion.
"I do wedding make-up and get a lot of clients who want vegan and cruelty-free because big brands such as Mac don't have these credentials. It shocks people. I've never lost business by saying I won't use a certain brand but I've definitely gained business by saying why I won't and explaining my ethos."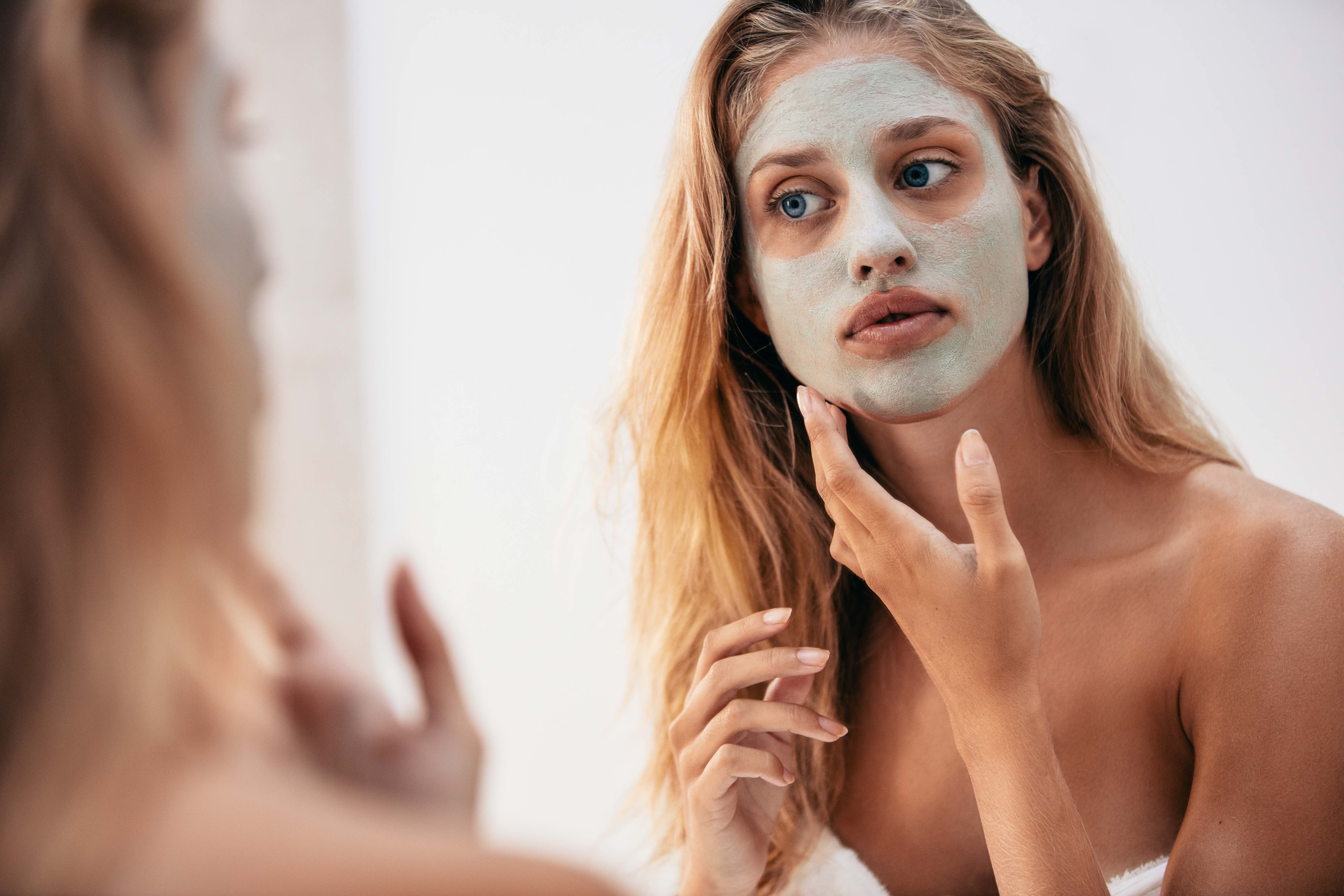 How hard is it to find  
vegan cosmetics 

products?

If you have visions of having to completely wipe your salon's shelves and start from scratch to meet the conscious clients' demands, think again. Many brands are already vegan but you just don't know it – with companies only really starting to shout loud about their ethical standpoint as the movement gains more traction. For me, researching this topic has been a real education into just how much I don't know. Let me explain.

British skincare brand Elemis continues to expand their new Superfood Skincare range, which is plant-based, nutrient-dense and, guess what, vegan-friendly. However, creating products free from animal byproducts is nothing new for the brand, which has more than 115 vegan-friendly retail options. It's just making it more obvious that it is a viable choice for salons who want to be cruelty-free and vegan-friendly.

Nicci Anstey, global training and education director for Elemis, tells me why the focus has changed: "The growing trend for social consciousness and gastronomia [food ingredients in beauty] shows us that there is a soaring demand for vegan-friendly products and it is important to be able to meet this demand. It's imperative for spas and salons to have this full offering…and amplify the message by combining other vegan options, such as a vegan menu, for a 360-degree approach."

Nouveau Lashes is another prime example. In 2016, the company approached The Vegan Society to register its products and treatments, all of which are vegan-friendly apart from the LVL Lash Lift Treatment, which contains lanolin and hydrolysed collagen, Enhance Mascara (with beeswax) and Hand Wash (panthenol).

"We have never tested on animals and are 100% cruelty-free, but we followed this up by assessing the vegan status of all our consumer and professional product ranges," says Bridgette Softely, co-director of Nouveau Lashes. "It's important to remove any brick walls [for accounts] when accessing our offering. It ensures trust in our brand."

Italian skincare brand Comfort Zone said requests from its spa accounts to create results-orientated products and treatments that were "good for the skin and the planet" resulted in the brand deciding not to include any animal derivatives in its formulas since 2015.

Meanwhile, nail brand LCN ensures its products are "free from animal origin or are at least designed and manufactured making organic and environmentally-friendly choices", with all nail lacquers, the Bio Glass Gel range and all gels except for red colours (which contains carmine – pigment CI75470) vegan-friendly.

Nail brand Jessica's polish colours, the full Dr's Remedy collection, sponge range Spongellé, nail and lipstick company Madam Glam, and skincare range Medik8 (apart from Ultimate Recovery Advanced Repair Cream, which contains silk silica derived from silk worms) are also all vegan. Not to mention Pai Skincare, make-up brand Illamasqua, Adam & Eve waxes; nail brands Orly, Bio Sculpture and Faby; make-up range Youngblood, Salon System Wax and Dermalogica (mostly).

I could go on. So, why not look at your stock and see what you already have in salon that could meet the needs of this growing client base?
---